Scaleflash Jike Tiancheng won the Gold Award for software defined storage in the top 100 easy storage billboard
Baiyi media (doit) officially launched the 2021 "Baiyi Award" selection activity. Over the years, the selection of the "100 easy awards" has been attracting the attention of the industry. The major awards have undergone several rounds of rigorous evaluation from the collection, declaration, review by the expert committee to the production of the final list. It is an annual inventory review of the data storage industry and also a test of the industry's recognition of the innovation of data storage enterprises.
Among the many award-winning products, geek Tiancheng nvmatrix DPU cloud native storage won the gold medal of 2021 software defined storage products.
The expert jury said that in the field of storage innovation, geek Tiancheng nvmatrix DPU cloud native storage is quite representative and targeted.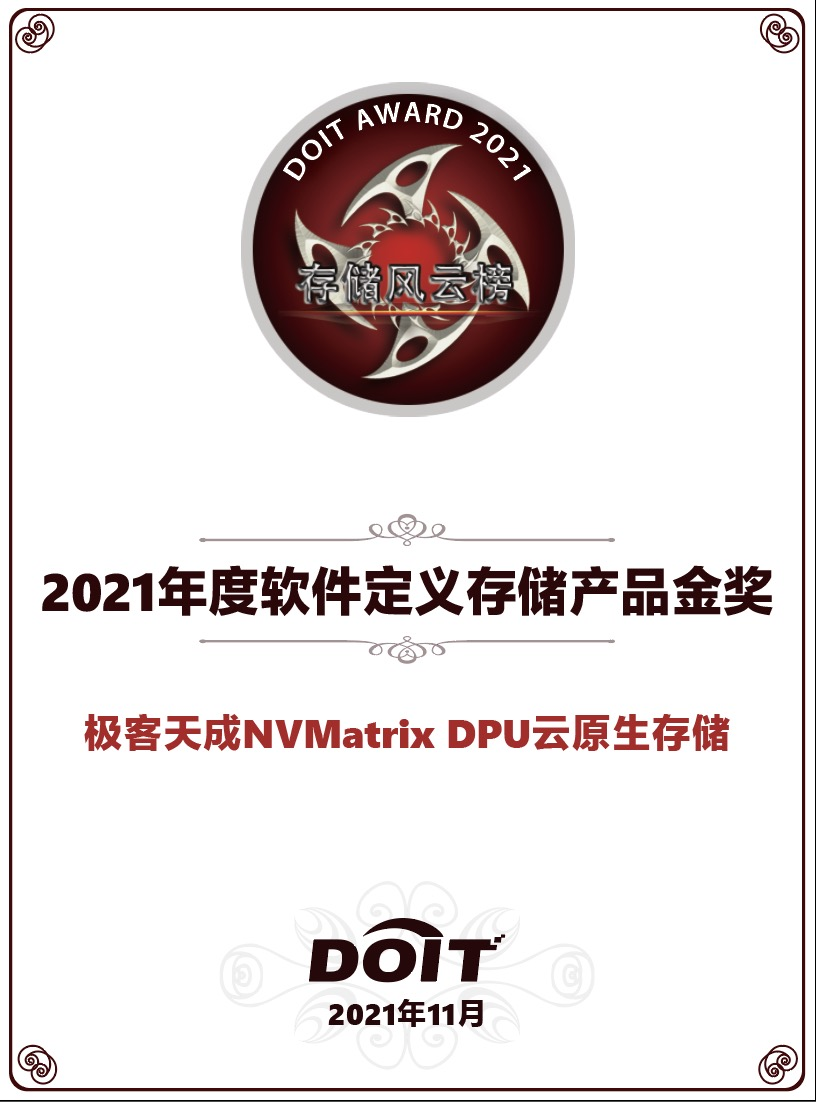 Jike Tiancheng NVmatrix DPU cloud native storage provides full cloud native persistent storage that can be integrated with kubernetes, and realizes unprecedented scalability and high availability by decoupling computing and storage and clustering storage. With optimized nvme of (nvme over fabric) front-end and intelligent back-end distributed storage management, it gives full play to the technical advantages of RDMA technology and Infiniband network in storage, and achieves extremely high IOPs performance.
For a long time, scaleflash geek Tiancheng will continue to deepen its product development strategy of "autonomous and controllable, intelligent storage, EB level storage", and continue to expand wider and deeper industry applications based on its market advantages in the fields of artificial intelligence container super integrated storage, HPC high-performance computing, security video monitoring, and Autonomous and controllable.